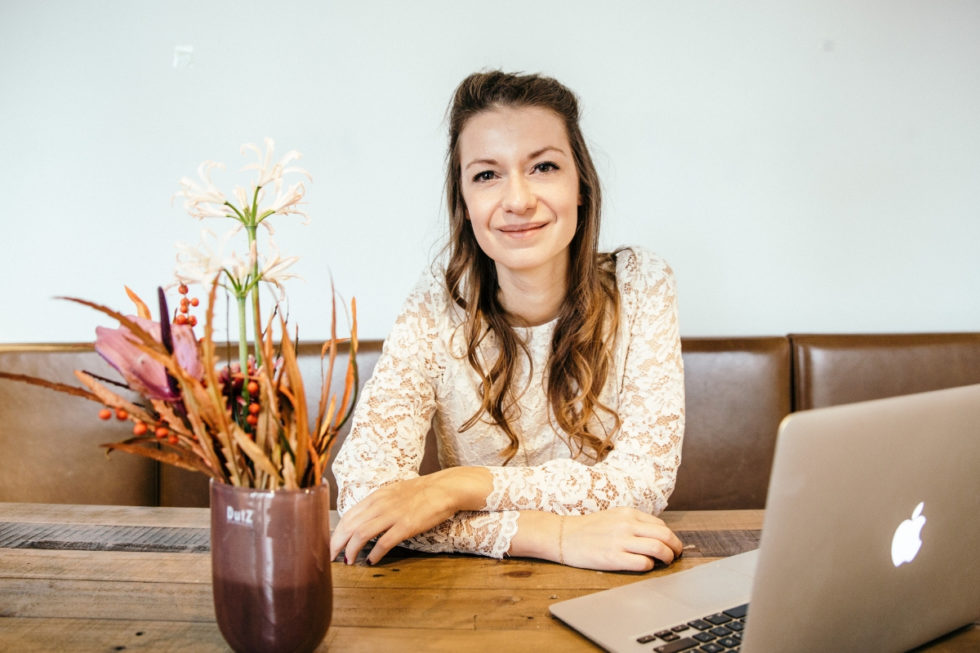 #1 Tipp for more Clarity and less Overwhelm
Do you know that feeling when you seem to be stuck between two options? Or you're overwhelmed because you've TOO MANY options and simply don't know which one to choose? Or you feel blocked and don't know AT ALL how to move forward? And when clarity feels far far away?
OMG – you wouldn't believe how much time I've spent personally in this SUCKY space of overwhelm, confusion and lostness (is that a word?).
5 Steps to more Clarity
But fear no longer, I've put together a simple step-by-step process that can help you gain clarity and move forward.
The 5 Step Roadmap to Clarity is a simple method where you brainstorm with yourself, step into your creativity and unlock a room full of possibilities. Then you narrow down your top choices and define clear action steps. Before you get started, make sure to download your worksheet.
Step 1: Define your topic you like more clarity on
First, let's get clear on the topic you like more clarity on. It can be anything from finding a new path professionally, brainstorming new ways to get clients, coming up with creative birthday present ideas for your mum – wherever you feel stuck between too few or overwhelmed by too many options, this 5 step process will bring you clarity and clearly defined action steps.
Some questions you can use this method with:
How can I advance professionally?
I need new ideas for blog posts
How can I resolve that conflict with my mum?
What shall we do on date night?
How can I make more money?
Write down your specific phase.
Step 2: Brainstorm all options
The whole idea behind this process is to get you in a place of resourcefulness. Sometimes we feel we can only choose between option A or B, we don't see a clear road ahead, or we might think we don't know what we want. Truth is we usually do.
Somewhere inside you there's an inner voice that holds your truth. That knows.
And the 5 Step Roadmap to Clarity gives you the space, time and method to listen to that voice.
Ready to have some fun? Now come up with all options, ideas or possibilities to solve your question. Make it a minimum of 10 options, because believe me, there are always 10 different ways to go about it.
Tell your inner critic to shut up for 5 minutes and enter a place where you don't worry about how to get there, what other people think or if it's realistic. It's dream time! We'll get your rational mind involved later in the process.
If you haven't done yet, now it's a good time to download the worksheet to check out an example and collect all your ideas.
Step 3: Rank your ideas
Time to evaluate! Go through all the options you came up with and rank them on a scale of 1-10. Use your excitement as a guiding principle.
I want you to get to a place where you feel connected to your heart and intuition: What are the options where your body tells you "that feels right", or you hear a little voice inside that says "oh I wish I could be doing that". These options get a high number. Check in with yourself to see which options repel you, where you feel something in your tummy is contracting. You want to give a low number to these options.
1 = not excited
10 = ohhhh yes!
We all have this powerful voice inside us, that knows. It might not know how to get there and that's ok, because that's not its job. But it can guide you to options that feel right, choices that unlock an energy of excitement, possibilities that make you feel alive – and unlocking that force can make all the difference.
Step 4: Choose the winners
Time to pick your winners! Cross out all the options that have scored numbers below 7. List your max. 3 finalists and go through the following questions:
Which of these options is your favorite?
Is there more than one?
Can you combine some of your options?
Check the worksheet for an example of how to combine more than one option.
Step 5: Find 5 next action steps
Let me tell you from personal experience: THE MAGIC ALWAYS HAPPENS IN THE DOING! 🌟
One the flip side, no clarity is gained when we stay in our head for too long. Whenever we feel stuck or blocked, the best thing is to gain clarity on our options. Once we've reached that, it's time to take action and validate our ideas. Only – and I emphasize here – only by testing your ideas you'll get real live feedback if that's what you want, or what works, or what's possible.
Before you get on with step 5, I'd like to share a bit of my personal story. I hope it will help you understand why helping you take action is my biggest goal.
How I found clarity through action
Before starting my coaching business, I've spent 3 years in my head wondering about my purpose, coming up with tons of great ideas, but the mistake I made was to stay in ideation mode. I was stuck in the creative process of dreaming about my dream business instead of getting real and putting my ass where my heart wants to be (quote props to Steven Pressfield).
My life, my state of mind, my happiness drastically changed once I tested my ideas. Within 6 months, I've created a landing page for a copywriting course, started a crowdfunding campaign for a NGO and launched a postcard business to share more love with the world. During that process of actually putting myself out there, selling my own products, marketing a project closely to my heart I learned SO many valuable lessons, including finding out that even though I liked all of these projects, it's not my purpose.
But after I did all that I was ready to sign up for that coaching course – and on the first day, I sat on my sofa, watching the first course video and I cried. I cried because I was so happy, because I knew I've found it. I knew it for a long time, yet it took me some trial and errors to make that final commitment. And boy, did it feel right!
Why taking action is the most important step
That's why Step 5 is the most important step of the entire process. You taking action is what's going to make all the difference. So here we go:
Based on your top favorite option(s), think about the next 5 action steps you can take to test that option.
Imagine the different scenarios: If you were to take action on option #1, what would be the next 5 moves to get it going? Repeat that for all options and list them on your worksheet. Now pick one of the options and give yourself the next month to try it out.
Start with a tiny step you can do right now:
Create a list with baby steps
Writing somebody who has made a similar experience (even if it's somebody you don't know on LinkedIn or Instagram. Give it a try, people are incredibly open if you approach them with curiosity)
Call your best friend (the one who always lifts you up and gets excited with you) and tell her about it
This is it! The 5 Step Roadmap to Clarity.
Now the best way to put this method into your tool box (you know the box where no matter the circumstance you always find the right tool for the job, similar to Marry Poppins' bag) is to try it out. You've got this my friend!
Let me know in the comments: What's your question you like more clarity on? Which option did you choose to test? I'd love to hear from you!
With love 💕
Chrissi
P.S.: Have a friend who's struggling with overwhelm or feeling stuck? Please share this post with them 🙏