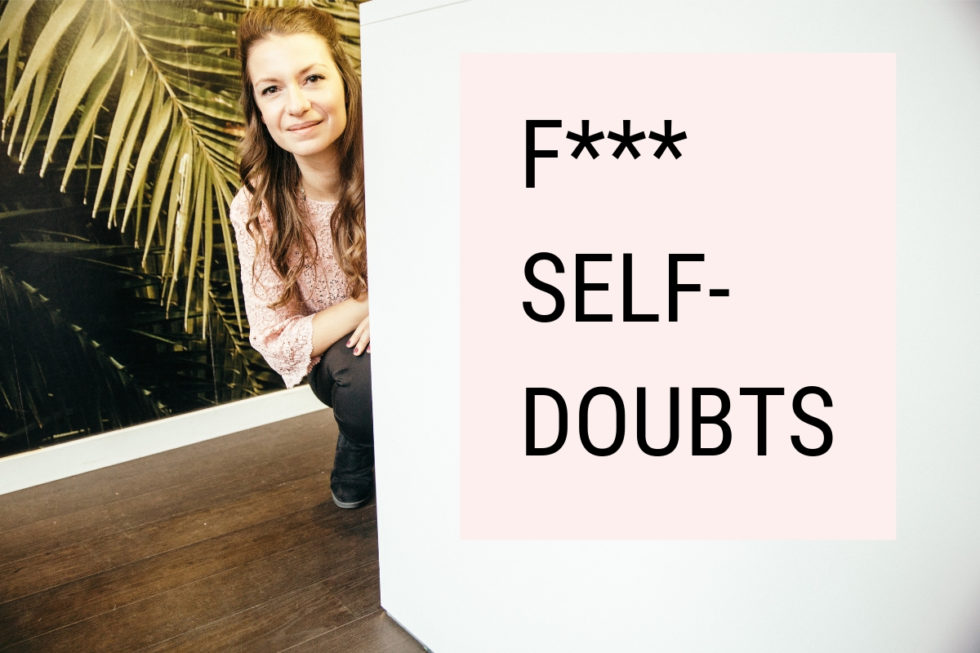 How to Overcome Self-Doubts
I'm not good enough", "Who am I to do this?", "Everything has been done before", "I'll never be able to do this". Any of these sound familiar? Self-doubts. The killer of dreams. The sucker of energy. You think I'm being melodramatic? Well, I believe the more time we spend worrying, the less time we have to create, to provide value, to serve.
How Self-Doubts kept me from taking action
That certainly was true for me. I've been sharing before how feeling overwhelmed has kept me in my head for a long time, and I believe the #1 reason why it took me a while to take action, get out there and test my ideas were self-doubts.
Simply put, I was terrified that people would laugh at me and think I'm making a fool of myself. I kept telling myself that I'm not good enough, my idea is not good enough, and that people have no reason to listen to me, because there are tons of other coaches out there who are smarter, funnier, cooler, yadadadada.
All of that didn't happen consciously. At the beginning, I wasn't even aware of how negatively I'm talking to myself. I mainly felt it in my body. Whenever I thought about taking action on one of my ideas, I got super excited. Like over the top excited. Just to feel a drop of energy a couple of days later, because I was terrified of actually putting myself out there. So I went back into ideation mode. Even though the unclarity of what to do next was feeling extremely uncomfortable, I preferred it to being scared of what might happen when I follow through with one of my ideas.
Self-doubts are part of EVERY success story
Luckily I started to listen to stories of people who inspire me, to find clues about how they got where I wanted to be. I listened to Tim Ferriss' podcast and binge-watched MarieTV, and what I've learned is that: Self-doubts are part of EVERY success journey. ALL successful people feel like an imposter at one point, just like you and me – even when they're accomplished and can look back to a career that's massively impressive.
But see for yourself, here are a few examples of inspiring ladies who – despite their massive successes – feel like a fraud: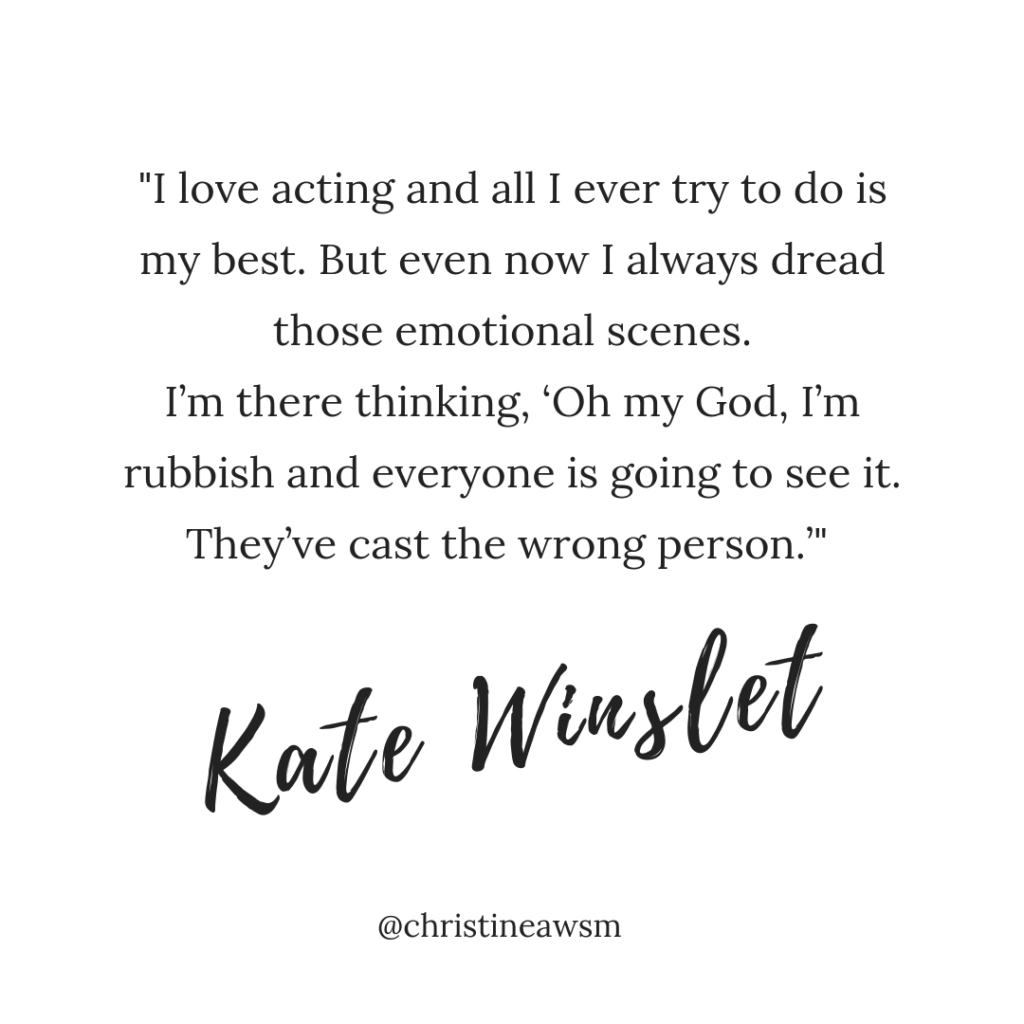 And here's Emma Watson, who played the best Hermoine possible, and still she's feeling as if she's not deserving her success.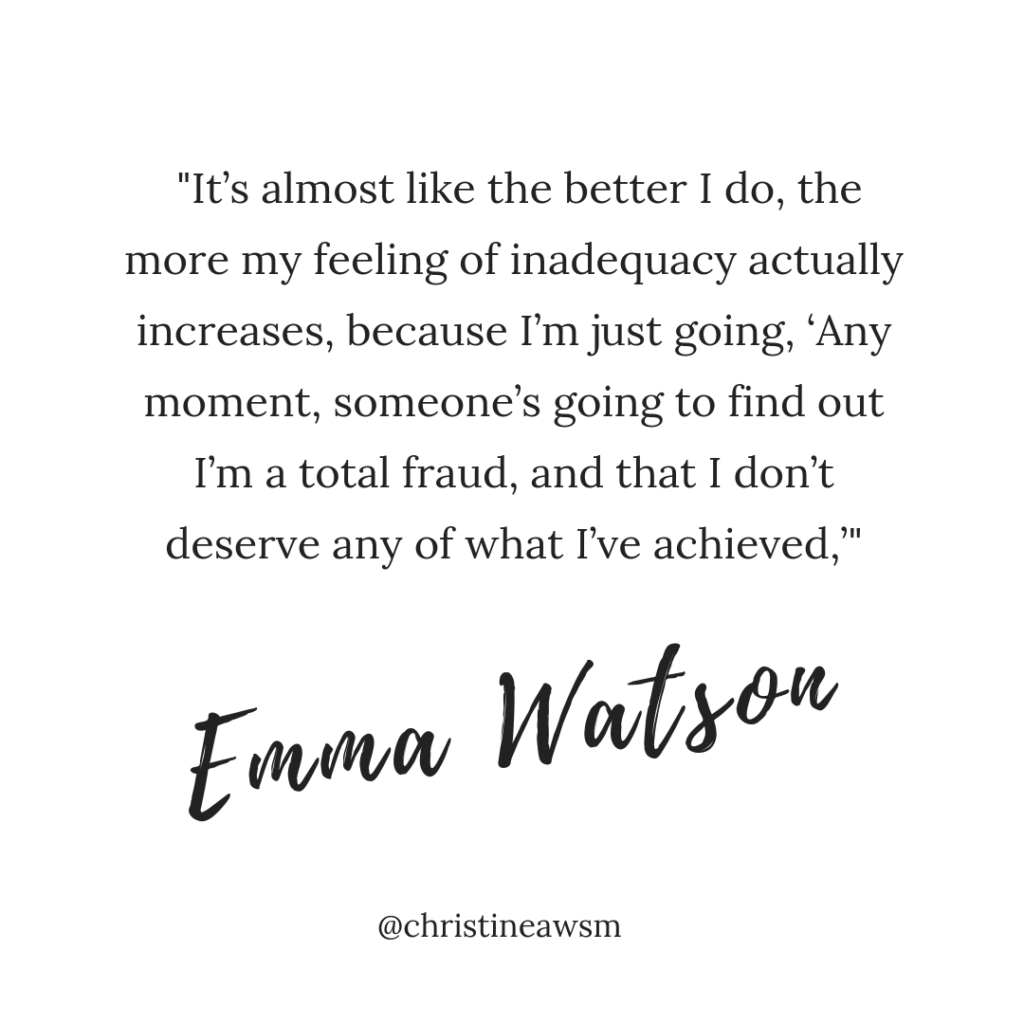 This one is for you if you feel not good enough, because you didn't go through the 'proper' training to be a freelancer or didn't study business.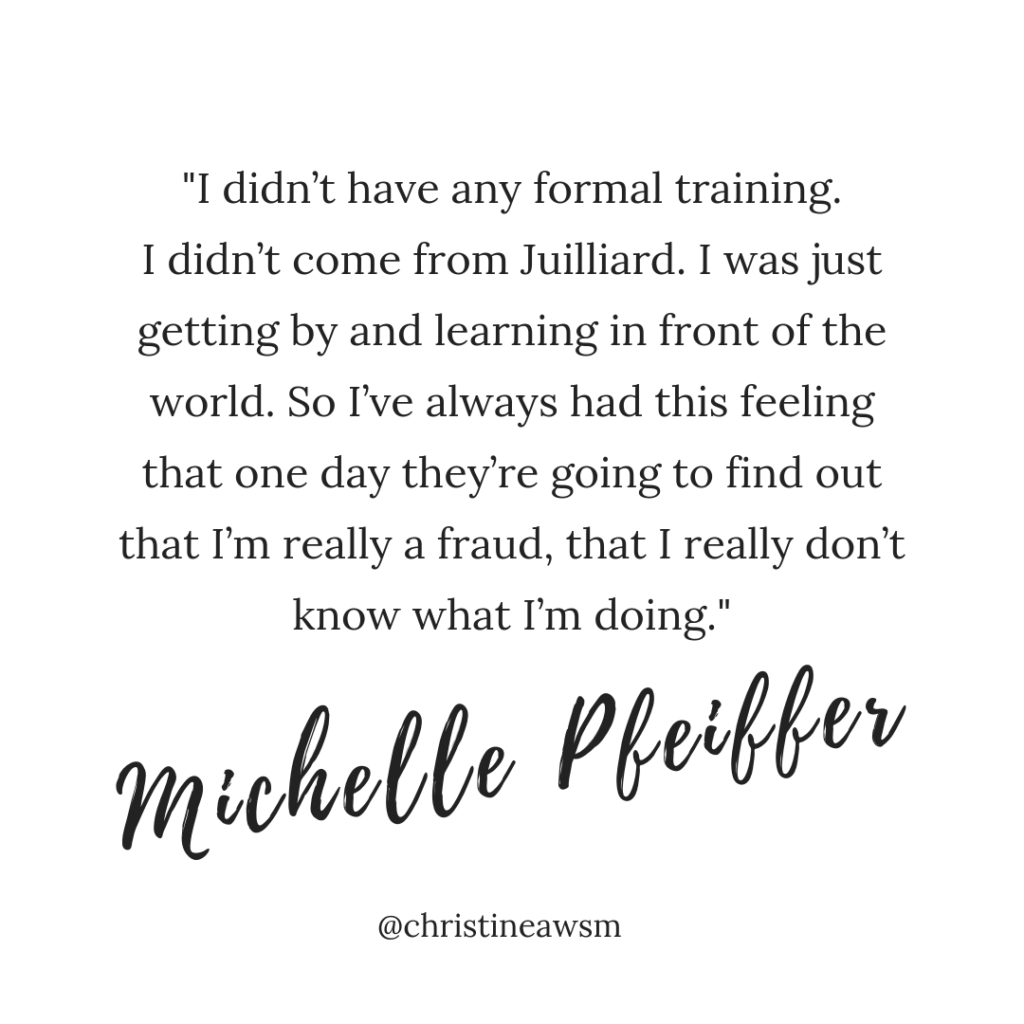 All of these incredibly talented women have self-doubts. They've days when they feel like a fraud. Sometimes they feel they're not deserving any of it. But here's the thing my friend: they don't allow those thoughts to stop them. They don't allow their doubts to become their reality.
Self-doubts are real, but you are in control of your focus
As you can see, if you ever doubted yourself, you and me are in REALLY good company! Some of the most successful people on this planet still feel like an imposter – and that's the good news! Your self-doubts are simply part of the process. It doesn't actually mean that you're not good enough, or you cannot do it, or you don't have what it takes. NO – those thoughts are all bullshit, and simply not true! Because if they were, Kate, Emma and Michelle wouldn't be where they are today.
Knowing that we all experience doubts is the first step to accepting them as part of your journey.
Then I've put together my favorite three strategies that help me to shut my monkey brain and regain the confidence I need to design the life I'm so EXCITED about.
3 Strategies to Overcome Self-Doubts
Strategy #1: Say Stop ✋
Awareness of what's going on inside your head and who's talking is the number one step in order to actively shift your focus. Whenever you hear yourself telling stories of why you won't make it or list reasons of how you're not good enough, say STOP and refuse to listen.
Instead focus your attention on something more positive such as
a) your mission and why you REALLY REALLY wanna do this
b) a funny YouTube video or
c) a great song such as Shake it Off from Taylor Swift
Strategy #2: Remember your successes 🏅
Create a list with all the things you did in your life that make you feel proud. Really, I'm serious, do it now! Grab a paper, open up a new Google Docs, and simple write down everything you accomplished. You passed your drivers license? What a milestone! You've asked for a pay raise? What a step out of your comfort zone! You moved to a new country? Wow, what a big step! Write down EVERYTHING you think you couldn't do and actually did, everything that made you nervous and you still got done. No matter how big or small, concentrate on your past successes. Then read through the list and see for yourself the incredible things you already accomplished in your life! YOU ARE AWESOME 🙌
Strategy #3: Celebrate your wins DAILY
If you have been following me for a while, you know how much I believe in the power of celebrating your wins daily. It's the best mindset reset you can do for yourself. You literally reprogram your brain by focusing on what's GOOD in your life, by thinking about the tiny and big things you do EVERY day that count as a WIN! For the next 30 days for 2 min every evening write down your wins of the day. No kidding – this will change your life my friend! 🌟
Now, I'd love to hear from you: what self-doubt is holding you back? And which of the 3 strategies is your favorite one? As you know, the magic happens in the doing and commenting on this blog post is the first step. Comment below and let me know!
You have everything inside you to design a life you love! PROMISE!
With SO MUCH love 💕
Chrissi