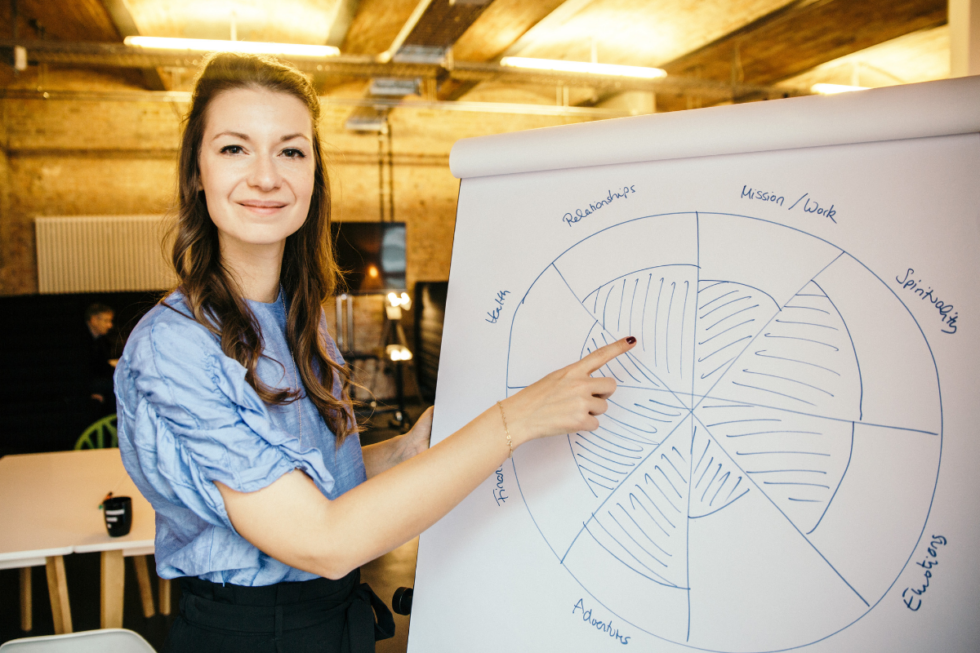 Take Responsibility and Own your Life
Nothing changes if you don't change it
Have you ever felt sad for yourself? Did you ever envy people, because their parents had more money or they were really good at something, or their life just seems to good to be true on Instagram?
Well, I can certainly check all the boxes. There was a time in my life where I thought, if I only had xyz than I'd be happy. If I just was as 'lucky' as person abc, than – of course – I'd be successful.
Even thinking that to myself and writing it down, feels embarrassing. But hey, it's the truth and I've made a commitment to myself and to you that I'll share my REAL journey with you. Regardless of how slow, or how ugly, or how embarrassing it was at times.
So one of the biggest lesson I had to learn in my life: nothing changes if you don't change it.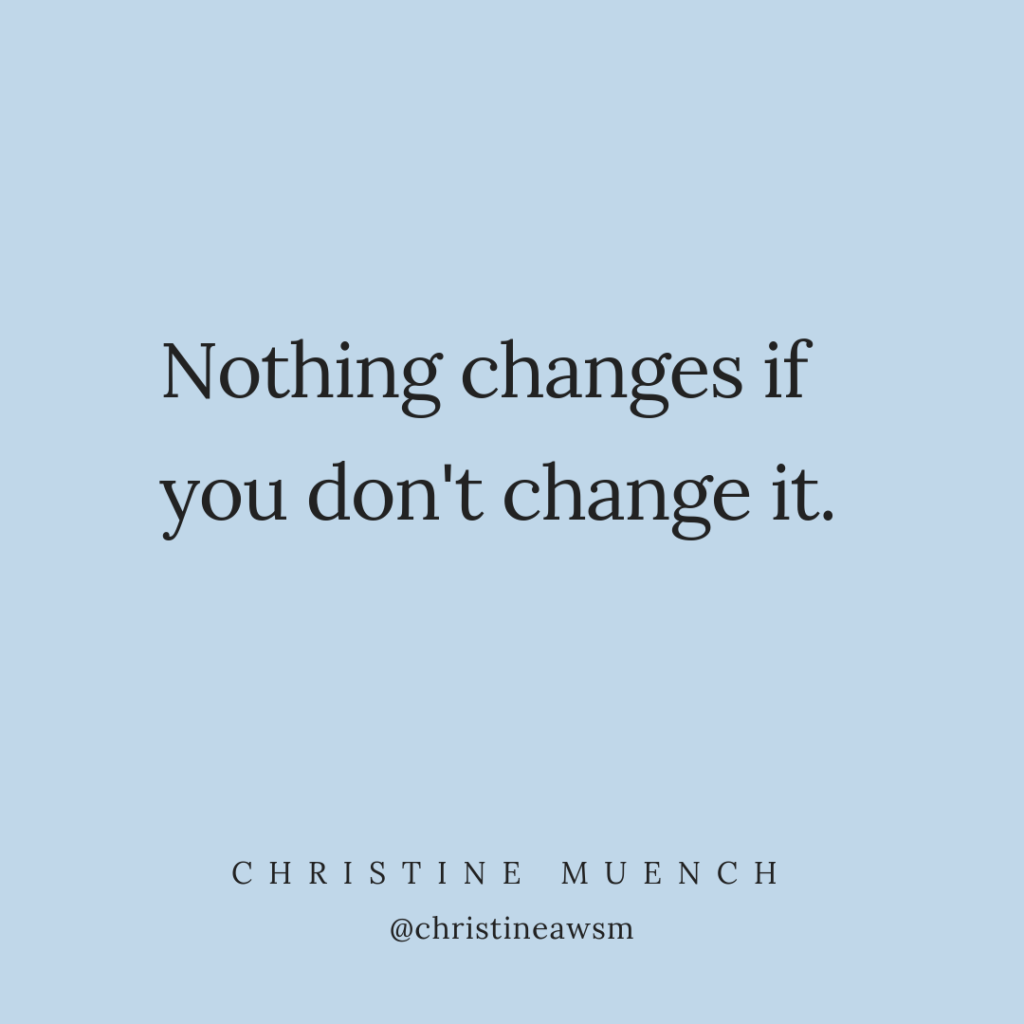 Without taking full responsibility for where you're at in your life, your life will never turn out the way you want it.
You need to own that it's you who put yourself in that job. It's you who put all the things on your to-do list. It's you who took on all the responsibilities for others, so now you don't have time to work out. It's you who allows your life to be the way it is right now.
How do I know this? Of course, from personal experience. And while I allow that messages to sink in deep into your mind and soul, I'll tell you how I arrived at that conclusion.
Creating a life you love means accepting responsibility
I knew I wanted to live a different life. In my 20s I didn't really know what that means. I just knew that I didn't want to settle for any ok job that helps me climb up the ladder, but leaves me feel unfulfilled.
I also knew that I didn't want to just have an ok relationship – where at the beginning you're in love, but slowly you start nagging at each other until you either stop talking (and caring) or you turn 'who's doing the dishes' into a fight for life and death.
I wanted to do work that I love. For me that meant doing work that has a positive impact on other people. And I wanted to find the love of my life and have a truly outstanding relationship. Those were my two big dreams.
Yet, while I was trying to fulfill these dreams I realized that I wasn't taking full responsibility for my life.
Ask yourself: Are you really doing what it takes?
YES, I wanted to find work that I love, work for myself, travel the world, live the good life — but was I really putting in the hard and consistent work that's necessary to create that kind of life? NO.
YES, I wanted to have this incredibly fulfilling relationship with the love of my life, but was I really doing what it takes to create that kind of connection? Speaking up even though it's uncomfortable, actively changing things I want to have improved? NO.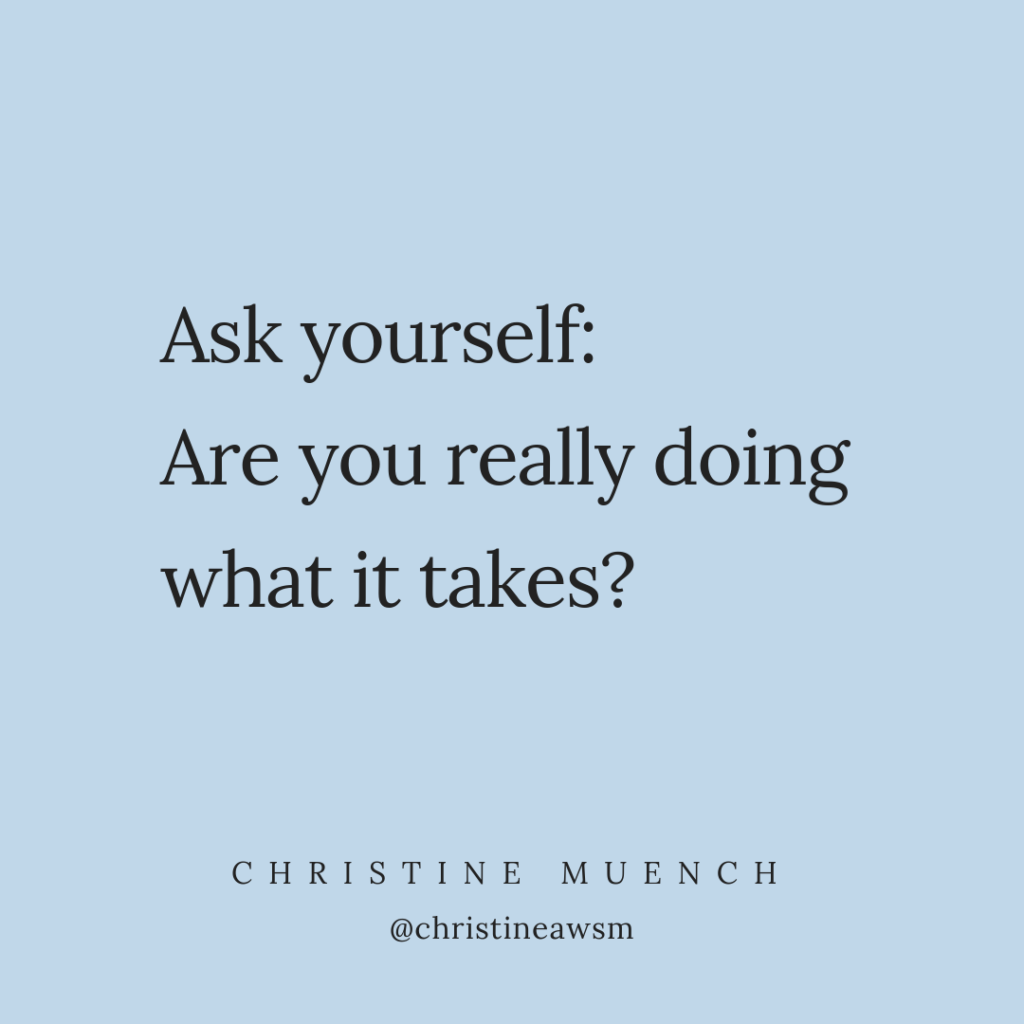 To be real honest with you, for a while I was waiting that these things are just happening to me. Trapped in the idea that one day my magical letter to Hogwarts will arrive, or that I'll be bitten by a radioactive spider to finally kick off my superhero's journey, I was in a reactive state of mind. Waiting for my environment to throw opportunities or challenges at me, I just rolled with the punches.
Accept your role in everything you wish was different
I went through a lot of frustration before I realized the incredible power I have. I can create a life beyond my wildest dreams, do work that I love AND live happily ever after.
But first I had to take full responsibility for my life and everything that's going on. So I took inventory and listed all the things I didn't like and wish were different.
Clients that didn't pay me what I'm worth. Feeling stressed about having so many options to grow my business. Friends that were negative or I didn't have anything to talk about anymore. Working on other's people's projects pro bono, because I wanted to help, but than I took on too much. Getting up feeling tired. Not being as social as I was before my relationship. Mum's not taking advice about her health from me.
I dumped down a long list of 'things I wished to be different', and frankly it was quite easy to come up with it. I looked at it, and at first I felt devastation. So many things that are weighing me down. But then I reminded myself why I'm doing this at the first place. It's to take charge, get into the driver's seat and actively start changing things.
Be proud and grateful for all the things you already have brought into your life
But before I needed to do something else. Because if I'm responsible for all the things that 'I wish to be different', that means I'm also responsible for all the things that are amazing in my life. So I created a second list with all the things I'm proud of and all the things I'm grateful for.
Working for myself and having the freedom to work from wherever I want. Living in Berlin, one of the coolest metropoles in Europe. Having found Javi, the love of my life who's shown me what's possible and challenges me to become a better version of myself while being my #1 fan. Having created a network of friends who get me and my ambition. Knowing that my family always has my back.
After creating an even longer list of all the incredible things I already have in my life, I felt pumped. Pumped and ready to take the next step.
Create a plan for what you want to change…
I went back to my list of 'Things I wish to be different' crossed out the title and wrote down 'Things I'm excited to upgrade'. Then I went through the list and defined a specific action I could take in order to improve each item on that list. Here's how it looked like:
Clients that don't pay me what I'm worth -> Create new pricing structure. Define customer segment that will pay me what I want. Reach out to them and test
Feeling stressed about having so many options to grow my business -> Contact people in my network with similar company and ask for advice. Spent 5 hours researching on strategy. Create plan. Stick to it for 1 months. Reevaluate
Friends that are negative or I don't have anything to talk about anymore -> Focus on spending time with people you click with
Working on other's people's projects pro bono, because I wanted to help, but than I took on too much -> Define what help is possible for me right now. Talk to project owner and clearly define your current availability
Getting up feeling tired -> Have lighter dinner. Go to bed at 10pm.
Not being as social as I was before my relationship -> Plan 1 weekly dinner date + weekly brunch date with girlfriends. Go to 1 event every two weeks
Mum's not taking advice about her health from me -> Change approach. Think about how what could make her feel excited about eating healthier?
Writing down the things that were bothering me and defining how I could actually improve them already made me feel incredibly empowered. Nothing on that list sounded impossible. In fact, looking at each item individually it seemed more than doable. I knew I was on to something. And now it was time to make the magic happen!
… and then change it
As I've already (painfully) learned that taking on too many new things at a time, I was clever enough to understand that it's time to prioritize. At that time, stress was an issue. I felt I had too much on my plate, was overwhelmed and as a result indecisive. So I asked myself "What are the three things on that list that would make you feel most relieved?".
My top three to tackle first:
Clients that don't pay me what I'm worth
Feeling stressed about having so many options to grow my coaching business
Working on other's people's projects pro bono, because I wanted to help, but than I took on too much
I gave myself the a full month to work on them – and I can't tell you how much changed because I decided to take on the responsibility to step up and take ownership.
Once you take ownership, life starts happening for you
How I won time by setting boundaries
First, I reached out to the project owner of the pro bono work I was doing. I was nervous and felt guilty, but I knew I had to do it in order to free up some time to grow my own business. So I focused on my mission, explained my situation and made clear that currently I won't be available to help with operational work, but I'm happy to continue being a strategic advisor.
She reacted with total understanding, thanked me so much for all the help along the way and gave me all her blessings for my own endeavors. Time won to work on my business: 4h/week, plus a lot of headspace.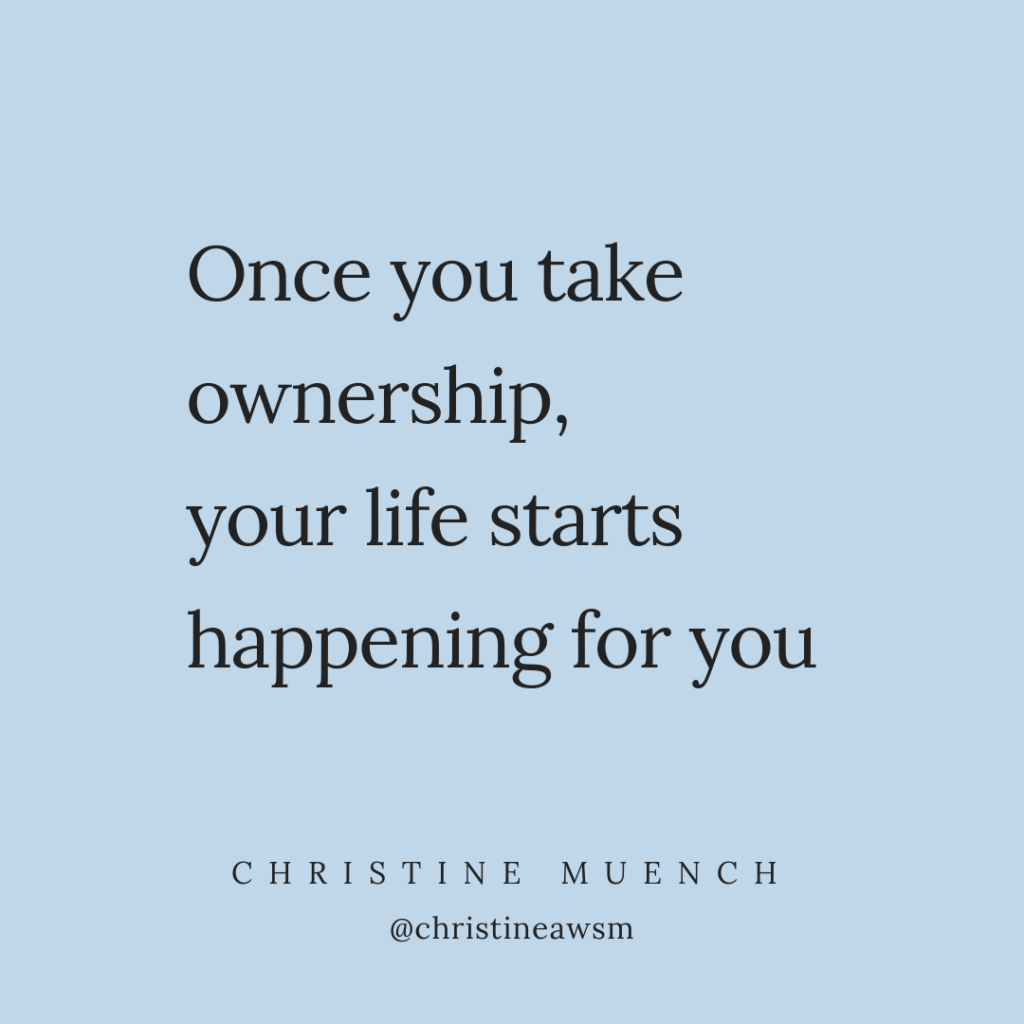 How I earned 3x more by asking for what I want
Next on my list was to get payed what I'm worth. That was during a time where I was working as a freelance copywriter for startups. For me to understand what that blurry catch-phrase of 'getting paid what you're worth' actually means, I needed to ask myself better questions and define a new pricing structure. How do I want to work with my clients? On what kind of projects? What do I want to do for them? What value do I provide better than anybody else?
I decided that I don't want to take on any single projects, but want to work consistently with a handful of selected clients. I want to get paid upfront and in a clearly defined recurring retainer. Because I understand tech, marketing strategy and I'm reliable, I decided that I want to be the go-to copywriter for tech startups that don't want to hire an in-house copywriter to create their content. Within 4 months I found 3 new clients and tripled my income (I also sent out at least 5 offers that got refused, because I was too expensive – 2 of these turned into future clients). 
How I went from overwhelm to feeling 'I can do this'
Lastly, I wanted clarity on how to grow my coaching business. That was right at the beginning when I started coaching. And after I did some research I ended up listening to my gut. I knew my priority was to gain experience, talk to people, become confident in my abilities. So I decided I'll ditch all of the fancy stuff – like YouTube, Podcasts, Social Media – for now and will focus on delivering value face-to-face.
I talked to my co-working space and scheduled my first workshop for the next month. From the 100 people that signed up, nearly 50% came (which is a great show-up rate for a free event). All for sudden I had an email list and 5 new coaching clients that 'won' a 5€ strategy session with me. 4 of those became regular coaching clients.
The magic ALWAYS happens in the doing
I know what you might be thinking right now. This sounds all great, but you could not do it, or it wouldn't be happening for you. Let's get real here for a second.
Throughout all the steps that I took, I was scared. I was anxious to disappoint people, nervous to be rejected and worried I wouldn't deliver. But the truth is: fear is part of your growth journey.
Taking charge of your life, owning it with full responsibility isn't easy. Why do you think I didn't do it for so long? But what's on the other side, is so much more rewarding than waiting for changes to happen.
All for sudden you feel in control. You feel that being scared, and worried, and anxious is worth it. Because you know when you push through the fear, you'll be rewarded.
We all have this power my friend. The power of taking responsibility and owning our lives. That means you no longer look away when you're not happy with a certain area of your life.
It means you're not just hoping that things will change or get better. It means to get real honest and ask yourself: "what do I really want?" and more importantly "what can I do to make it happen?".
And after that, it's time to take ACTION! Because that's where all the magic happens!
You've got this. Let's go 🚀🚀🚀
Start your transformation right now by letting me know in the comments:
What is one thing you like to take ownership of in your life?
I can't wait to cheer you on!
With love 💕
Chrissi