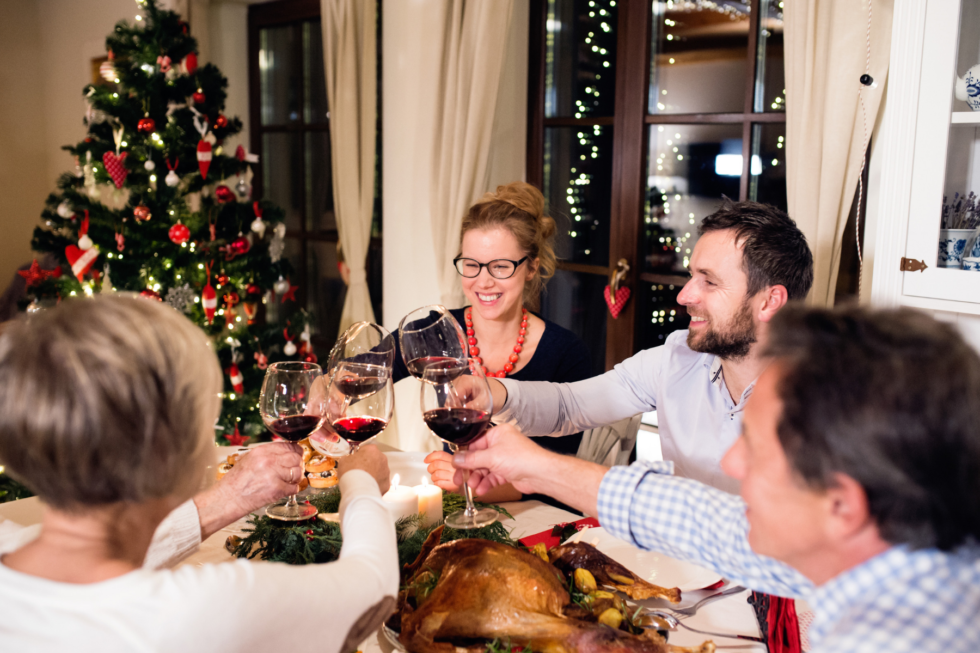 Why Gratitude is the best Christmas present (FREE Gratitude Present)
It's only a few days before Christmas, one of my favorite holidays of the year. Despite my love for it, in the last couple of weeks I was feeling the typical pre Christmas pressure crawling up inside.
You know what I'm talking about, right? The feeling we need to buy the perfect Christmas presents for our family and friends. Something they really love, always wanted, didn't even know they needed, but now it's changing their life kind of thing.
Well, I have a huge stress reliever for you!
This Year Share Gratitude For Christmas
Scientific studies have proven that expressing gratitude is the #1 Win-Win situation for happiness. Not only does it make you feel good, but you're giving something away that most of us feel we rarely receive – appreciation.
In this video experiment from SoulPancake, which has over 5.2 million views at the time of writing, they tested how expressing gratitude to your loved ones impacts your happiness.
Participants had to choose a person that made a significant impact in their life and write down why this person has been so important. Then they had to call the person and read the letter out loud.
Don't Wait to Express Gratitude To Your Loved Ones
Speechless mums, moved sisters, warm memories, and joyful tears of feeling deeply touched. Watch it and you will feel it!
The story of an older man moved me especially. He picked his college instructor as most influential person in his life. He said that he never met any other teacher that had so much joy and enthusiasm for his work. Unfortunately, the college instructor had passed away already.
Great reminder that we shouldn't wait to share our thoughts of gratitude with the people we feel grateful for!
Give Your Parents & Friends The Best Present of All: Love & Appreciation
Do you remember your mum and dad telling you as a teenager that you're not being grateful for all the things they do for you? How do you feel about them today?
Close your eyes a second, and think about five things your parents did or taught you that you're deeply grateful for. Now, write them down and share them with your mum and dad on Christmas.
Do the same exercise for your sister, your best friend or your partner, and I promise you'll feel a lot of emotional magic happening this Christmas!
And because I deeply believe in the power of sharing gratitude with your loved ones, I've prepared a free Gratitude Letter template for you.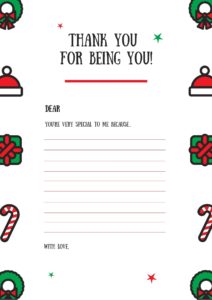 Get Your Free Gratitude Letter Template & Share Love
You can download it for free, and use it to share your love with your loved ones.
Download your FREE Gratitude Letter here
It's great as a last minute present, and will add some special Christmas love to the presents you might have bought already.
In case you're not sure what to say, here are a few questions that will make sharing your gratitude as easy as sliding down a slide.
How is this person special to you?

What is something that this person has taught you?

What is something you admire about this person?

Can you think of an experience or memory that you cherish with that person?

What's something you like to thank that person for?
It's time to share some love!
This Christmas Make it Your Present to be Present
I wish you, your family and friends the most amazing Christmas time!
Download your FREE Gratitude Letter here
And I'd love to hear from you: How did it feel to share gratitude with your loved ones? What reactions did you receive? Tell me in the comments.
With love and plenty of gratitude,
Christine